"And they overcame him by the blood of the Lamb, and by the word of their testimony; and they loved not their lives unto the death,   Revelation 12:11."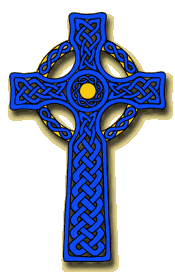 This final expulsion of the dragon, (devil, satan) is recorded prophetically in the middle of the Great Tribulation of 7 years, "The 70th Week of Daniel.  So our Lord Jesus is telling John,  who is writing this Revelation of Jesus Christ, that the Heavens will be finally purged of the great rebellion at this point in time.  Please note that both Michael and his angels and the Bride "The Church" are fighting together and are victorious in this final heavenly battle in preparation of the Great Wedding Feast of the Lamb.  The "they" of Rev. 12:11 refers to the accused "brethren" of Rev. 12: 10, Angels are never considered brethren.
Because of the prophetic vision that our Lord shared of seeing Lucifer fall we have assumed that the prophesy was at that time a fact at the time.  The truth is that our Lord saw in prophesy that His death on the cross would initiate the fire that would finally remove Lucifer from Heavenly access.  The scriptures for this position are in another study.  Ezk.28:18, see chapter on, "Creation" in, "Keys To The Kingdom".
The focus at this point is how does the "Bride" ultimate help the Angels purge the Heavens?  This will be the training grounds for us today.  So let look at Rom. 10:9-10.  God's wonderful love and mercy brings us to the place where we accept as true that Jesus overcame death and that we willingly out of love and respect submit to Him as Lord.  There are three factors listed here.   Our submission to God's Christ with an open testimony of faith will release His Power in the Kingdom of God on Earth for our needs.  Hebrews 11
Revelation 12:11.  The ultimate Victory in Heaven and removal of all that is evil from the heavens.
"the blood of the Lamb" The blood is the central focus for all of God's power on planet earth.
"word of their testimony" They gave witness in submission to God's truth to experience God's Power.
"they loved not their lives unto death" Their love of God was the ultimate motivation, even above life itself.
We then have a pattern for our growth in faith.  His great Love causes us to embrace the cross for His power then we give verbal witness to His victory out of a total love for Him.  First is our dependancy on the finished work of Christ Jesus on the Cross.  Second is our witness of speaking the word of God openly and publically regardless of opposition. And all this to be totally motivation out of our love God with a whole heart, mind and soul, more than life itself.  This includes peace and unity with all of His brethren.
We can miss the victory by refusing to allow our carnal nature to die.  Through love of the world, the flesh and the subtle mysteries of darkness in this negative kingdom of fear and hate we keep our carnal flesh alive..  We tend to live duel lives that are not absolute, neither dark or light.  The Lord warned us of this in Rev. 3:16.  Pure white light is a balance of three primary colors, red-yellow-purple.  Pure spiritual light is the balance of His love, holiness and power.  Jesus is Savior, King & Priest, the perfect balance.
We can also miss the victory through pride which causes lack of unity, factions, denominations & wall.  It take humility to find the balance of His truth and it might just be found in the loyal opposition, Eph.4:1-16.
Victory comes by faith in the death and resurrection of Jesus Christ.  Victory comes by aligning of our faith and testimony (our life style) with His Word and loving the Creator God with ALL of our heart, simple but profound.
In Acts 5:16 all were healed that traveled to Jerusalem to the Early Church.  Our Lord prays for our unity, John 17 that we might enjoy His glory,  John 17:21-23.   His Glory (power) will ultimately require unity.  It would be so wonderful for us and the Gospel if we would conform ourselves in faith, humility and obedience to experience the same supernatural presence of the Holy Spirit in our time.
| | |
| --- | --- |
| Why God Wants You Healthy | Why Healing is Difficult at Times |
| Healing Scriptures | Seven Steps to Healing |
Why God Wants You Healthy
1.  To Declare His Love & Compassion:
"For this is the love of God, that we keep his commandments: and his commandments are not grievous.  For whatsoever is born of God overcometh the world: and this is the victory that overcometh the world, even our faith, 1 Jn.5:3-4.    "And Jesus, moved with compassion, put forth his hand, and touched him, and saith unto him, I will; be thou clean."  And as soon as he had spoken, immediately the leprosy departed from him, and he was cleansed, Mark 1:40."
2.  To Reveal His Glory:
 "…when the multitude saw it, they marveled and glorified God…Matt.9:8."
"…when they saw the dumb to speak, the maimed to be whole, the lame to walk, and the blind to see: and they glorified the God of Israel, Matt. 15:30-31."  "…And the glory which thou gavest me I have given them; that they may be one, even as we are one: I in them, and thou in me, that they may be made perfect in one; and that the world may know that thou has sent me, and hast loved them, as thou has loved me.  Jn.17:22-23
3.  To Manifest His Victory:
"For this purpose the Son of God was manifested, that he might destroy the works of the devil,"
1 John 3:8.    God anointed Jesus of Nazareth with the Holy Ghost and with power: who went about doing good, and healing all that were oppressed of the devil; for God was with Him," Acts 10:37-38.
4.  To Confirm the Birthright of His Saints:
"But he was wounded for our transgressions, He was bruised for our iniquities: the chastisement of our peace was upon him; and with his stripes we are healed, Isa.53:4-5."  "Bless the Lord, O my soul, and forget not all his benefits: Who forgiveth all thine iniquities; who healeth all they diseases, Psalm 103:2-3."  "He that spared not His own Son, but delivered Him up for us all, how shall he not with Him also freely give us all things?  Rom.8:32."  "Who His own self bare our sins in His own body on the tree, that we, being dead to sins, should live unto righteousness by whose stripes ye were healed, 1 Peter 2:27."
5.  To Establish His Word:
Matt. 8:16-17, "… they brought unto Him many that were possessed with devils: and he cast out the spirits with his word, and healed all that were sick: That it might be fulfilled which was spoken by Esaias the prophet, saying, Himself took our infirmities, and bare our sicknesses, Isaiah 53."  "… If I do not the works of my Father, believe me not.  But if I do, though ye believe not me, believe the works: that ye may know, and believe, that the Father is in me, and I in Him."  John 10:37-38
6.  To Build His Kingdom:
"For the Kingdom of God is not in word, but in power, 1 Cor.4:20."
"And by the hands of the apostles were many signes and wonders wrought amount the people… There came also a multitude out of the cities round about unto Jerusalem, bringing sick folks, and them which were vexed with unclean spirits: and they were healed every one,  Acts 5:12-16."
Why Healing is Difficult at Times
1. We tend to place heavy dependency on the words of practicing physicians. They tend to practice on the sick and do the best that they can but they can also step over the line and play god with the lives of their patients with negative results. We tend to believe them as the gospel truth even though they may know very little about what they are doing if considering the whole of what is available to know. We also fall into the trap that what is difficult with men is difficult with God. The #3 killer in hospitals is the misuse of drugs.
2. We come to God wondering if it is His will for our healing. We tend to quickly quote the scripture concerning Paul's "thorn" in the flesh as though it was ours. I often ask sick folks at this point if they are an apostle with a pride problem and if God had spoken to them personally that the healing was going to take some time as the Holy Spirit ministered to their pride? Paul was later healed as he gathered more humility and dependency on the Lord. God never meant for weakness, sickness, old age or death to be part of His creation. This pain is the result of Adam & Eve's Rebellion in the fall and in giving their inheritance to lucifer. Jesus came for the express purpose to restore what was lost in the fall, Luke 4:18, Isa.61:1. Who did Jesus not heal, only the unbelieving, Matt.15:58.
3. We have a serious problem with dis-unity in the Body of Christ. We have adjusted our doctrines to allow for denominational divisions. To Agree to disagree. This is pure unadulterated heresy. One of the enemies favorite "Sacred Cows," ( www.trinity-aloha.org – Sacred Cows) that we need to be slaughter. Believing faith for the Power of God will bust through all the denomination walls. We need to understand the love of God from the Evangelicals. We will need to learn about the awe and honor for God from the Liturgicals and we will need the doctrines of the power of God from the Charismatics to see the Power of God released for healing as in the Early Church. Unity is a must for God's power. John 17 20-24… study carefully….
4. We don't take time to learn the scriptures concerning health and healing until we are sick and then we don't have the energy/faith level to put them into practice. We need to gain victory through the Word of God with others when we feel good and then it will be there for us when we start to get ill. Charles Capps's little book, "God's Creative Power for Healing and Marilyn Hickey's little book, "Speak The Word", can be a real help in finding the good scriptures to stand on for your healing.
5. There is individual faith, collective faith, and apostolic faith. It is best when these three levels of faith can all work together. It is like batteries, batteries can have individual levels of charge. If brought into unity they have a much greater potential for power and if that power is directed properly is can do amazing things. Our whole world would fall apart without the understanding concerning electrical energy. Faith needs to be built individually then brought together in series or parallel and directed to the needs, John 17:22. If one battery is in backward it shorts everything out so be sure to exclude those from your prayer group that really don't believe. Both Jesus and Peter did this and Jesus could do very little in His home town because of their unbelief. It unbelief even shorted out the King of Kings then how will we be doing? A prayer base for God's Power to heal is impossible without true unity and faith that God wants all to be healthy and is healing today.
Healing Scriptures
My personal feeling is that the whole book of James is a book on Divine healing. I would suggest doing a book report on James and when the Holy Spirit has made the necessary changes to call for the Elders and be anointed with oil, "and the prayer of faith shall heal the sick." James 5:15
The following is taken from Dodie Osteen's book, Healed of Cancer. There have been small changes made, mostly in numbering the scriptures. The prayers included are paraphrased from her book. Copies of Dodie's book may be ordered from:
Lakewood Church, P.O. Box 23297,  Houston, TX 77228
1. Proverbs 4:20-23: The Word of God will save your life.
My son, give attention to my words; incline your ear to my saying. Do not let them depart from your eyes; keep them in the midst of your heart; For they are life to those who find them, and health to all their flesh.
2. Joshua 21:45: God's Word will not fail.
Not a word failed of any good thing which the Lord had spoken…All came to pass.
3. Philippians 2:13
For it is God who works in you both to will and to do for His good  pleasure.
Prayer: "God, You said that You are working in me. You are working in my body both to will and to do for your good pleasure. Father, You are working in my mind, renewing it. My health is your good pleasure."
4. Matthew 8:2,3
The leper said, "Lord, if You are willing,You can make me clean."  And Jesus said, "I am willing; be cleansed."
5. Exodus 15:26
 I am the Lord who heals you.
6 . Hebrews 11:6
But without faith it is impossible to please Him: for he that comes to God must believe that He is, and that He is a Rewarder of those who diligently seek Him.
7. Exodus 23:25
" So you shall serve the Lord your God, and He will bless your bread and your water. And I will take sickness away from the midst of you.'
Prayer: "Father, I thank you that you have promised to bless our bread and our water and take sickness away from our midst."
8. Deuteronomy 7:15
And the Lord will take away from you all sickness, and will afflict you with none of the terrible diseases of Egypt which you have known, but will lay them on those who hate you.
9. Psalm 103:1-5
Bless the Lord, O my soul: and all that is within me, bless His holy name! Bless the Lord, O my soul, and forget not all His benefits: Who forgives all your iniquities, who heals all your diseases, who redeems your life from destruction, who crowns you with loving-kindness and tender mercies, who satisfies your mouth with good things, so that your youth is renewed like the eagle's.
10. Psalm 107:20
He sent His word and healed them, and delivered them from their destruction's.
11 . Psalm 91:16
Because he has set his heart on Me; with long life I will satisfy him and show him My salvation.
12. Isaiah 53:5
He was wounded for our transgressions, He was bruised for our iniquities; the chastisement for our peace was upon Him, and by His stripes we are healed.
13. Matthew 8:17
When evening came, they brought to him many that were possessed with devils: and he cast out the spirits with His word, and healed all that were sick: That it might be fulfilled which was spoken by Isaiah the prophet, saying, "Himself took our infirmities, and bore our sicknesses."
Prayer: "Jesus, I give this care and this heartache to You. It's too much for me. I give this sickness to You, Lord, and I thank You that by Your stripes I am healed!"
14. Jeremiah 30:17
For I will restore health to you and heal you of your wounds.
Prayer: "Father, I thank you for your promise to restore my health."
15. Matthew 18:19
"Again I say to you that if two of you agree on earth concerning anything that they ask, it will be done for them by My Father in heaven."
Prayer: "Father, I have done what you told me to do on earth. Now You take over and perform it in heaven."
16. Mark 11:22,23
" Have faith in God. For assuredly, I say to you, whoever says to this mountain, 'Be removed and be cast into the sea,' and does not doubt in his heart, but believes that those things he says will come to pass, he will have whatever he says."
17. Mark 11:24
"Therefore I say to you, whatever things you ask when you pray, believe that you receive them, and you will have them."
Prayer: "Father, I plead my case to You, and I ask You to show me things that have been wrong in my life that I can correct."
18. Mark 16:17,18 Have someone lay hands on you for healing.
" And these signs shall follow those who believe…they will lay hands on the sick, and they will recover."
19. John 9:31
"If anyone is a worshiper of God and does His will, He hears him."
Prayer: "O, Jesus, I love You and I come before You today, thanking You that Your Word hasn't changed."
20. John 10:10
"The thief does not come except to steal and to kill, and to destroy. I have come that you  may have life, and that you may have it more abundantly."
21. Galatians 3:13,14
Christ has redeemed us from the curse of the law, having become a curse for us (for it is written, "Cursed is everyone who hangs on a tree"), that the blessing of Abraham might come upon the Gentiles in Christ Jesus.
22. Hebrews 10:23
Let us hold fast the confession of our hope [faith], without wavering, for He who promised is faithful.
Prayer: "I thank you Father, that I am holding fast to my confession without wavering. I don't waver in my spirit, because I know Your Word works."
23. Hebrews 10:35
Therefore do not cast away your confidence, which has great reward.
24. Joel 3:10
Let the weak say, "I am strong."
25. Isaiah 27:5
"Let him take hold of my strength."
Prayer: "Jesus, I ask you to fill me now with Your love, your holiness, your power, your wisdom, your strength, your health. I thank You that I can come to you and be filled with Your overcoming presence and power to prevail."
26. Hebrews 13:8
Jesus Christ is the same yesterday, today, and forever.
27. III John 2
Beloved, I wish above all things that thou mayest prosper and be in health, even as thy soul prospereth (KJV).
28. James 5:14,15
Is anyone among you sick? Let him call for the elders of the church, and let them pray over him, anointing him with oil in the name of the Lord. And the prayer of faith will save the sick, and the Lord will raise him up. And if  he has committed sins, he will be forgiven.
29. I Peter 2:24 (Jesus has already paid the price for your healing).
Who Himself bore our sins in His own body on the tree, that we, having died to sins, might live for righteousness–by whose stripes you were healed.
30. I John 5:14,15 (Be confident in your prayers).
Now this is the confidence that we have in Him, that if we ask anything according to His will, He hears us. And if we know that He hears us, whatever we ask,we know that we have the petitions that we have asked of Him.
31 . I John 3:21,22
Beloved, if our heart does not condemn us, we have confidence toward God. And whatever we ask we receive from Him, because we keep His commandments and do those things that are pleasing in His sight.
32. II Timothy 1:7
For God has not given us a spirit of fear, but of power and of love and of a sound mind.
33. II Corinthians 10:4,5
Cast down those thoughts and imaginations that don't line up with the Word of God. (For the weapons of our warfare are not carnal, but mighty through God to the pulling down of strongholds;) Casting down imaginations, and every thing that exalts itself against the knowledge of God, and bringing into captivity every thought to the obedience of Christ (KJV).
Prayer: "The Word of God that says that by the stripes of Jesus I am healed. Body, mind and spirit, I agree with God when He says that whatever I ask I receive of Him because I do those things that are pleasing in His sight."
34 . Ephesians 6:10-17
Finally, my brethren, be strong in the Lord and in the power of His might. Put on the whole armor of God, that you may be able to stand against the wiles of the devil. For we do not wrestle against flesh and blood, but against principalities, against powers, against the rulers of the darkness of this age, against spiritual hosts of wickedness in the heavenly places. Therefore take up the whole armor of God, that you may be able to withstand in the evil day, and having done all, to stand.
Stand, therefore, having girded your waist with truth, having put on the breastplate of righteousness, and having shod your feet with the preparation of the gospel of peace; above all, taking the shield of faith with which you will be able to quench all the fiery darts of the wicked one. And take the helmet of salvation, and the sword of the Spirit, which is the word of God.
The way to use these scriptures is to look them up and pray through them. Look at the context. Ask God to make the promise real in your life for you. These things are promised to believers. I am a believer. God loves everyone the same. Therefore, these things are promised to and for me. Lord Jesus, I am making a claim based on what you have promised in the Holy Scriptures by your Cross.
"Father, please show me anything that I am doing to keep you from answering my prayer and help me to change, (Romans 8:11-14)."
Seven Steps to Healing
1. Love (Compassion) 1 Cor. 13. God is Love. Love is the basic conduit for all healing. God's love and compassion will always be the basic motivation when the Holy Spirit wants to move through you for your healing team for ministering to the needs of His creation..
2. Faith (Warfare) To secure healing on any level, expect a war with the powers of darkness. These steps are written to encourage Christian maturity. The stronger that you become spiritually the more easily the victories will become. Faith comes by hearing and hearing by the word of God. Our Lord often used the statement, "Be it unto you according to your faith."
3. Holiness (Obedience to known truth, discipline) "Without holiness, no one shall see the Lord, ". To be a holy man or woman is the act of walking in humility and obedience to the understanding that you have at your present level of Christian growth. A child may be a perfect three-year-old at three but if still acting three when ten years old, then something is wrong. Many Christians have matured to a certain level and then have become satisfied with themselves and become stunted by the love of the world. They are still in diapers when then should have grown to be victorious men and women of God. A study of James is good here. (Isa.35:8, 1 Cor.7:1, Eph.4:24, 1 Thes.3:12-13, Heb.12:14)
4. Unity (Harmony) John 17. Unity or Harmony is far more important to God than we realize. He is building a harmonious kingdom of love. He is in the process of training us while on earth to be able to live in that peaceful and harmonious kingdom. In the N.T. the Saints always went two by two. This can easily be two elders, a married couple or two called of the Lord to work together. This in not recommended for an unmarried couple. The power that is able to be released for His Kingdom is subject to a certain level of unity. When two or three are gathered together in His name, our Lord said, then He would be there; this is His promise.
5. Truth (Foundations in scripture) "He sent His Word and healed them." Any healing will also include God's Holy and eternal word. The knowledge of healing scriptures is very important for standing up against the enemy. These foundations can be quickly laid but will take time and focus. Scriptures to support healing will be in a different section. Remember, the only practical place to store scripture is in your memory.
6. Abiding in Christ (Relationship, intimacy) The Vine, John 15. Nothing may be accomplished except by abiding in Christ in the Holy Spirit. It is only in this abiding that we really know Him and can be guided by the flow of His compassion. He is the source of anything that we do in the Holy Spirit. If we disconnect then the flow of His love and power will cease as an overflow in our lives to the needs of the world. We can do nothing outside of His great love and compassion. The Holy Spirit is our guide for when to pray and when not to pray. Jesus passed the lame man at the Temple Gate for 3 years and never healed it. Peter and John later healed him in the LORD's timing.
7. Prayer (contact) Prayer is simply talking to, with and through the Holy Spirit to our Heavenly Father with time to listen in stillness of heart. The position or place for prayer is unimportant. This is a commitment of time to be available for fellowship with the Creator. Our lives can be so busy that we fail to take the time to seek His fellowship. He wants to be our best friend but any friendship requires time to build. As we talk to our Creator about our concerns then we will move into the needs of others and the world. As we cover those concerns we may then switch to praying through the Holy Spirit in tongues for the concerns of God that are unknown to us. Rom.8:26.