A lifetime commitment of a man & woman to become one.
Matthew 19:6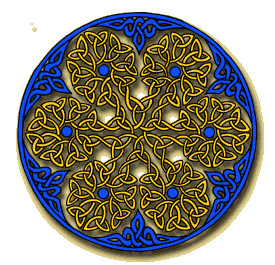 The Type:
Hosea, 2: 19
Rev. 19: 7-9
Provision:
Sex:
I Cor. 7: 2-5 & 39
Heb. 13: 4
Song of Solomon 1: 1 – 8: 14
Family unit:
Deut. 24: 5
I Tim. 3: 4-5 & 12
Love:
Eph. 5: 2
I Cor. 13: 1-13
Proverbs 31: 10-31
Authority:
Eph. 5: 22
Col. 3: 1
I Cor. 11: 3
I Pet. 3: 6
Ordained of God:
Christian Markers for Marriage
Marker One, Walk as Brethren in Love (spiritual):  John 17
Bible centered love and concern for souls and Biblical doctrine.
 Gentle servant heart and tenderness towards the Holy Spirit.
 Quest to know the deep mysteries of God.
 Jesus is Lord, really Lord. In the heat of battle, is He Lord?
As to Christian, no marriage can be considered possible unless there is spiritual unity in Christ Jesus (II Cor.6:14-18).
 The flesh can easily destroy God's perfect will at this point.
Engagement Markers
Marker Two, Compatibility of Soul (psychological).
Unity in gifting, like music, activities, entertainment, praise, worship and etc. Unity in live mission and vision?
 Teachable heart, humility, strong desire to help.
Unity or supportive complementation in education, writing, personality? Energy compatibility?
 Unity in hand crafts or doing things on a creative level.
 Available, Biblically single and available for marriage.
Family breeding will influence the child, what are the parents like? The child will be much like the parents, eventually.
 Meyers-Briggs and Hout-Wagner testing is good here.
 Witness of the Elders and those in spiritual responsibility.
Marriage Markers
Marker Three, (Physical).
Athletic unity, active, weight, looks,
 Beauty is in the eye of the beholder.
 Can you accept him/her as they are now and much later?
 Children factor? Unity, stress factors on a bad day?
 Age difference factor? Consider end possibilities? Sex?
 Finances? Work situations, Job, Location of residence.
 Order, in personal effects. Personal discipline, problems?
Past relationships resolved, can the past be forgotton?
 Are the markers for the Spirit and Soul in order?